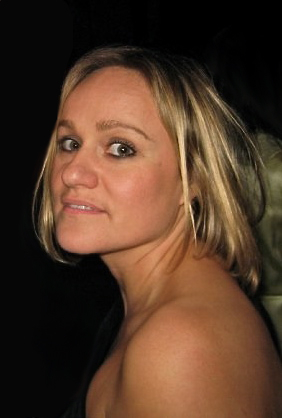 Pip Gill, my most renowned ex-cook who presided in great style at my office building in 51 Beak Street, Soho in the early nineties, is now featured in the Little Black Book of December's Tatler.
Here's what they said about her:
'Lovely publicist, Pip helped propel Rhys Ifans to success and has a hefty list of high-flying males on her list. Well, you know what they say, behind every good man stands a good woman (hint hint).'
Whoever wrote this incisive measure of her many concomitants is to be congratulated, for she is a woman of multiple dimensions – great fun to be with, nutty as they possibly come, uncontrollably sexy, and oozing a contagious sense of humour.
I had the pleasure of having her around for a number of years while she brought sunshine to the darkness of many an environment. She was a joy as well as a pain in the ass, whenever her exuberance and wild antics caused havoc and embarrassment – yet quickly forgotten with a nostalgic kind of pleasurable memorabilia.
In old age, men always look back to the past – for they need to have the comfort of memories, particularly to do with women who through verve and colour have given them a touch of discreet abandon to pep up their disciplined and hard-working life.
Pip was such a woman, who leaves her mark wherever she goes. I love her dearly.